Outdoor public facilities such as swimming pools could be safely reopened in Sydney COVID-19 hotspots, an infectious diseases expert says.
Professor Peter Collignon told Today that outdoor venues were safer for containing the virus spread.
"I think basically being outdoors is much, much safer than indoors. Not that you can't spread the virus. But it is just probably 50 times lower risk," he said.
Professor Collignon said maintaining social distancing rules and keeping crowds at manageable levels were vital.
"Providing people keep their distance and if they're getting closer, wear a mask … I think you can open more facilities like that."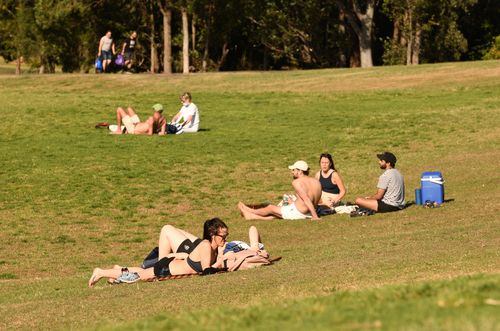 Professor Collignon also said while the New South Wales outbreak appeared to be levelling off, it was too early to say it had been contained.
"You have to watch seven days in a row watching it come down before you can be reasonably confident it's going to continue down.
"There's always the risk that it could go up again. Because there is still a lot of unvaccinated people."