Prince Charles has warned Prime Minister Scott Morrison and leaders of other countries thinking about skipping
a critical climate conference
that it's the world's last chance to act.
In a BBC interview published on Monday, the Prince of Wales is asked specifically about Australia and Mr Morrison as he discusses
climate
change and the COP26 conference, which begins in Glasgow at the end of the month.
When asked what he would say to a government such as Australia's that appears hesitant to make emissions reduction commitments needed to stave off devastating climate change, Charles replies: "You gently try to suggest there may be other ways of doing things, in my case.
"Otherwise, you lot accuse me of interfering and meddling, don't you?"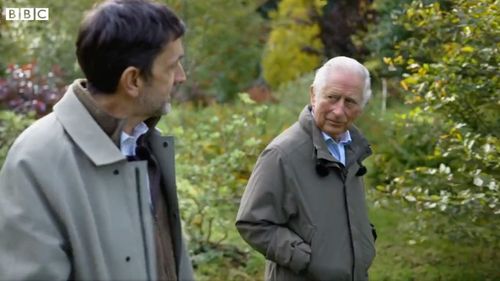 BBC climate editor Justin Rowlatt tells the future king that Mr Morrison is considering skipping the COP26 conference, and asks why it's so important for leaders to attend.
"Well, that's what I'm trying to say all the time, and the point being that this is a last chance saloon, literally," the Prince says.
"Because if we don't really take the decisions that are vital now, it's going to be almost impossible to catch up."
The Prince of Wales says in the clip he is worried leaders will "just talk" when they meet in Glasgow, adding that the key is to get "action on the ground" and unlock trillions of dollars in private sector investment.
The alternative, he says, would be a disaster.
"It'll be catastrophic," he says.
"It is already beginning to be catastrophic, because nothing in nature can survive the stress that is created by these extremes of weather."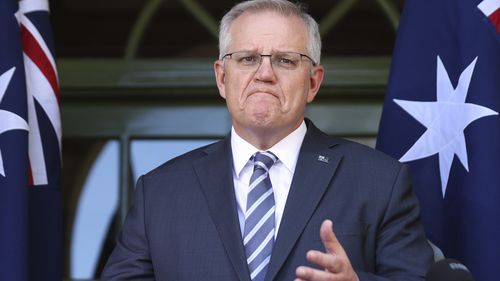 Australia is under growing international pressure to strengthen emissions reduction targets that are much lower than most of the western world.
Mr Morrison says he wants to get to net-zero carbon emissions as soon as possible, preferably by 2050, but that's not the same as hard net-zero targets adopted by the US, COP26 hosts the UK, the European Union and many others.
In fact, much of the discussion in Glasgow will relate to the shorter-term 2030 targets, where Australia's 26-28 per cent cut is just slightly more than half of what the US is pledging and well below the UK and the European Union commitments.
Mr Morrison met with Nationals leader Barnaby Joyce on Monday amid ongoing efforts to reach an agreement on net-zero by 2050.
"It's going to be a very arduous process for me because I know within my party room there are vastly divergent views, like there is in the community, like there is in regional areas," Mr Joyce said on Monday.
"We've got to somehow manage that process."
Mr Joyce said he had seen a document outlining the government's potential approach to new targets but hadn't been able to show it to others.
It would be "ridiculous" to think he could get the whole party room on board by the end of the month, he said.
"They'll say, 'okay, we're on board, or we're not or we've got to make some changes to get us on board'," he said.
"My job is (to) try and corral that. "At the end of the day, are you going to have them all on the same page? Not a chance."
The
Sydney Morning Herald
reported a Nationals party room meeting backed Mr Joyce's approach of calling for a better deal for regional Australia in return for backing a more ambitious target.
Opposition Leader Anthony Albanese said the climate crisis was a chance for Australia to become a "renewable energy super power".
"This is, as Labor has said the whole way along, an opportunity to create more jobs, to create more economic activity, particularly in regional Australia," he said.
"But after so long, we cannot trust the Coalition Government. 
"Even if they belatedly, after they've negotiated between themselves, come up with net zero by 2050 prior to Glasgow, it won't mean much. We know that."