Victoria's coronavirus cases have soared past 2000, with 2297 new infections reported today.
The figure is the highest daily COVID-19 cases any Australian state or territory has recorded since the pandemic began.
The alarming number has crushed hopes the state had already reached its peak and was following a downward trend of COVID-19 cases.
Another 11 people have died from the virus.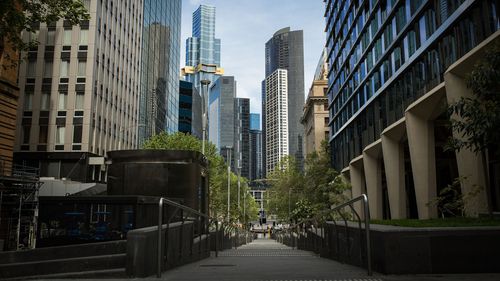 The Burnet Insitute predicted the state would reach 2000 cases by the end of the month.
Premier Daniel Andrews yesterday said he would provide "greater clarity" at the end of the week about what next week will look like, considering the state is due to reach its 70 per cent vaccine milestone ahead of schedule.
The state was initially forecast to reach its 70 per cent double dose
COVID-19 vaccine
milestone on October 26, but data shows it is possible the target may be hit as early as October 21.
Mr Andrews has warned once the vaccine target had been met, Melbourne's lockdown would turn into a "lockout" for the unvaccinated.
"For the first time, we will ease these rules, end these lockdowns, we'll move to a lockout rather than a lockdown, because we've been able to get the vaccination numbers to where they thought they'd be and beyond that," he said yesterday.
Mitchell Shire is now back in alignment with the rest of regional Victoria, with the limited reasons to leave home rule and the 15km travel radius scrapped.