Australia could soon welcome tourists back to our shores, with Prime Minister
Scott Morrison
flagging discussions on whether to open our international borders will be on the top of the agenda this week.
Mr Morrison told reporters this morning a decision to open the borders for visitors did not appear to be far off.
"As people will know, we will have already opened up our borders to skilled migrants and backpackers and students, and that has been happening now for some months," Mr Morrison said.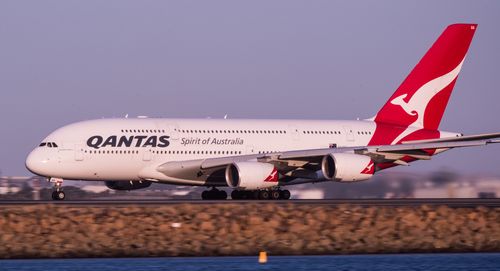 "We are considering the further opening of the borders to international visitors.
"The previous opening up of the borders has gone very well. And we are looking forward to being able to make that decision to open up our borders and welcome visitors back to Australia again as soon as we safely and possibly can.
"I really do believe that isn't far away."
The key issue under examination was how such a move would impact the hospital system, Mr Morrison said.
Speaking today on the ABC Insiders program, Home Affairs Minister Karen Andrews said a decision on opening the international borders was "imminent".
Federal Government's national security committee will meet tomorrow to discuss the issue and hear the latest health advice.
"That is a priority for us," Ms Andrews told Insiders.
NSW Premier Dominic Perrottet said opening Australia's borders would play an important role in getting the economy back on track and addressing labour shortages.
"We want international travellers to come back. That's not just good for small business … it's also important for labour shortages," Mr Perrottet said.
"Many businesses across the state are crying out for staff. The best thing we can do in relation to that is to open up our borders.
"We are looking forward to being able to make that decision to open up our borders and welcome visitors back to Australia again as soon as we safely and possibly can."