Scott Morrison has argued any suggestion he served as minister of the portfolios he was secretly sworn into is "false".
"It is strange to describe such actions as a power grab, as they were never exercised or even used to exercise influence over the relevant ministers," the former PM told parliament.
"They were simply a dormant redundancy."
Morrison also attempted to outline his reasons for taking on the extra ministries.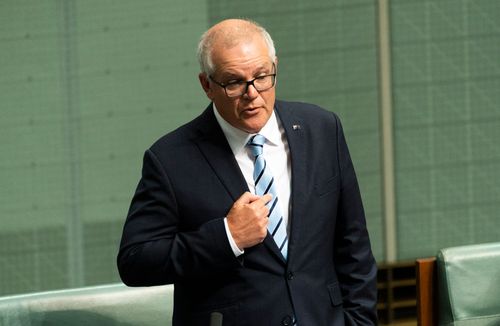 "In each of the decisions taken during my time as prime minister to minister departments, I note, again, that our nation faced the greatest challenges we had experienced since the Second World War: drought, natural disasters, a global pandemic, the global and domestic recession, the pandemic cause and a rising and assertive China seeking to coerce Australia into submission," he said.
"These were extremely challenging times.
"To put the economic challenge in context, according to the IMF during the first year of the pandemic, the global economy shrank by 3.1 per cent.
"This is more than 30 times the magnitude of the economic decline during the global financial crisis of 2009."