The images, released on Wednesday night by the Consulate of the Kingdom of Tonga amid warnings the nation is facing a food and water shortage, show trees and debris strewn across the capital of Nuku'alofa and a thick layer of ash covering a car.
The damage appears even worse about 15km away on the main island of Tongatapu's western peninsula, where the Ha'atafu Beach Resort's managers declared the area "unrecognisable" after the "devastation".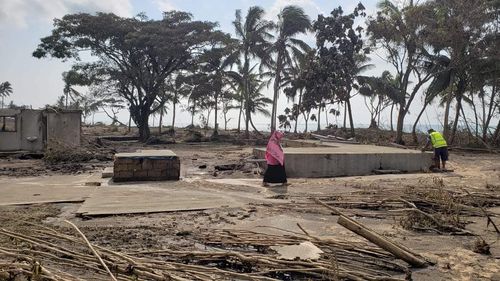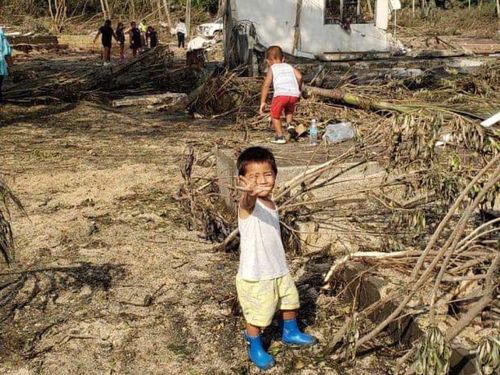 "It's a miracle everyone got out to safety," they said.
Australia, New Zealand, Japan, France and other Pacific island nations are working to help Tonga assess and recover from the damage but those efforts have been complicated by several factors.
The underwater cable connecting Tonga to the rest of the world was cut when the Hunga-Tonga-Hunga-Ha'apai erupted, sending ash 20km into the sky and triggering tsunamis across the Pacific.
Falling ash has severely impacted drinking water and complicated flight efforts into Tongatapu, and Tongan authorities are desperate to avoid any humanitarian efforts triggering a COVID-19 outbreak.
Australia's armed forces are expected to launch efforts to help with two of those problems on Thursday. 
Prime Minister Scott Morrison said two Royal Australian Air Force planes were ready to leave as soon as conditions allowed with telecommunications equipment and the HMAS Adelaide was getting ready to leave Brisbane with with water purification equipment.
All three would also be carrying general humanitarian supplies.
"It's a very small island community in Tonga, and there are a lot of Australians of Tongan descent and who have family and friends, and many Australians have visited there," he said.
"So they would be expecting us to do everything we can to stand with our Pacific family in Tonga and and their faithful community and their beautiful community. 
"And I'm sure they'll be supporting each other, but they need us now and they're getting our help."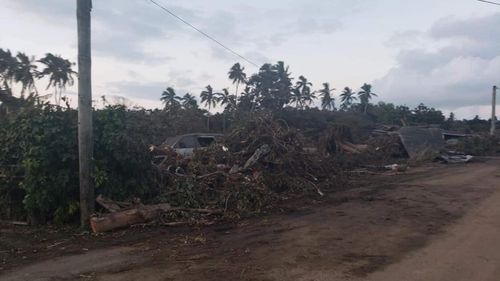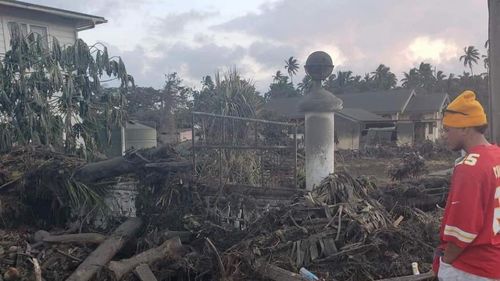 Beyond the immediate impact, Tonga's Speaker of the House Lord Fakafanua wiped away tears as he warned a food shortage could be on the way.
"All agriculture is ruined and I hear the farmers have been reassured by the Prime Minister that they will be taken care of, but it's very sad to hear, so on top of the water that we need in Tonga, it seems that we'll be facing a food shortage," he told
Pacific Media Network
.
But that's you know, it's very sad to hear. So on top of the water that we need in Tonga, it seems like we'll be facing a food shortage as well."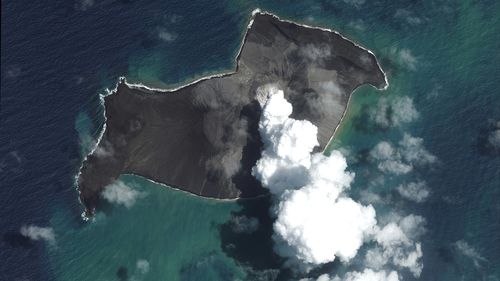 Australia and New Zealand have promised initial commitments of $1 million and NZ$1 million in aid.
"We are supporting the government of Tonga's assessment of the damage through aerial surveillance flights by the Royal Australian Air Force," Mr Morrison said.
"The Australian High Commission in Nuku'alofa is in close contact with the Government of Tonga to ensure our relief efforts best meet the country's immediate needs. The Government is also engaged with the many Tongans living in Australia to provide information and support."
The HMAS Adelaide will be used as a helicopter base from which to deliver aid, transporting officers who will assist with disaster relief.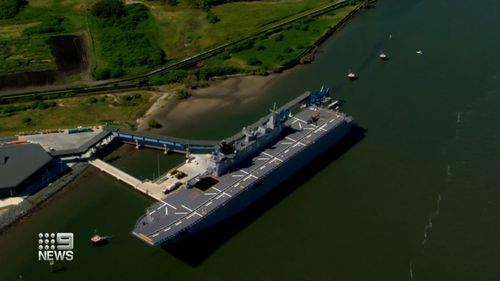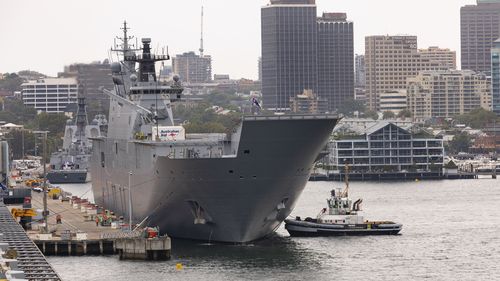 "We will provide whatever is required," Defence Minister Peter Dutton said.
"There will be a crew on Adelaide and that will be the skills we require to deliver that aid, do assessments, provide first aid, to help with initial recovery response."
The ship will take a week to reach Tonga, while New Zealand Navy ship HMNZS Wellington is already on the way.
Lord Fakafanua was expecting the main airport's runway to be cleared by the end of Wednesday.