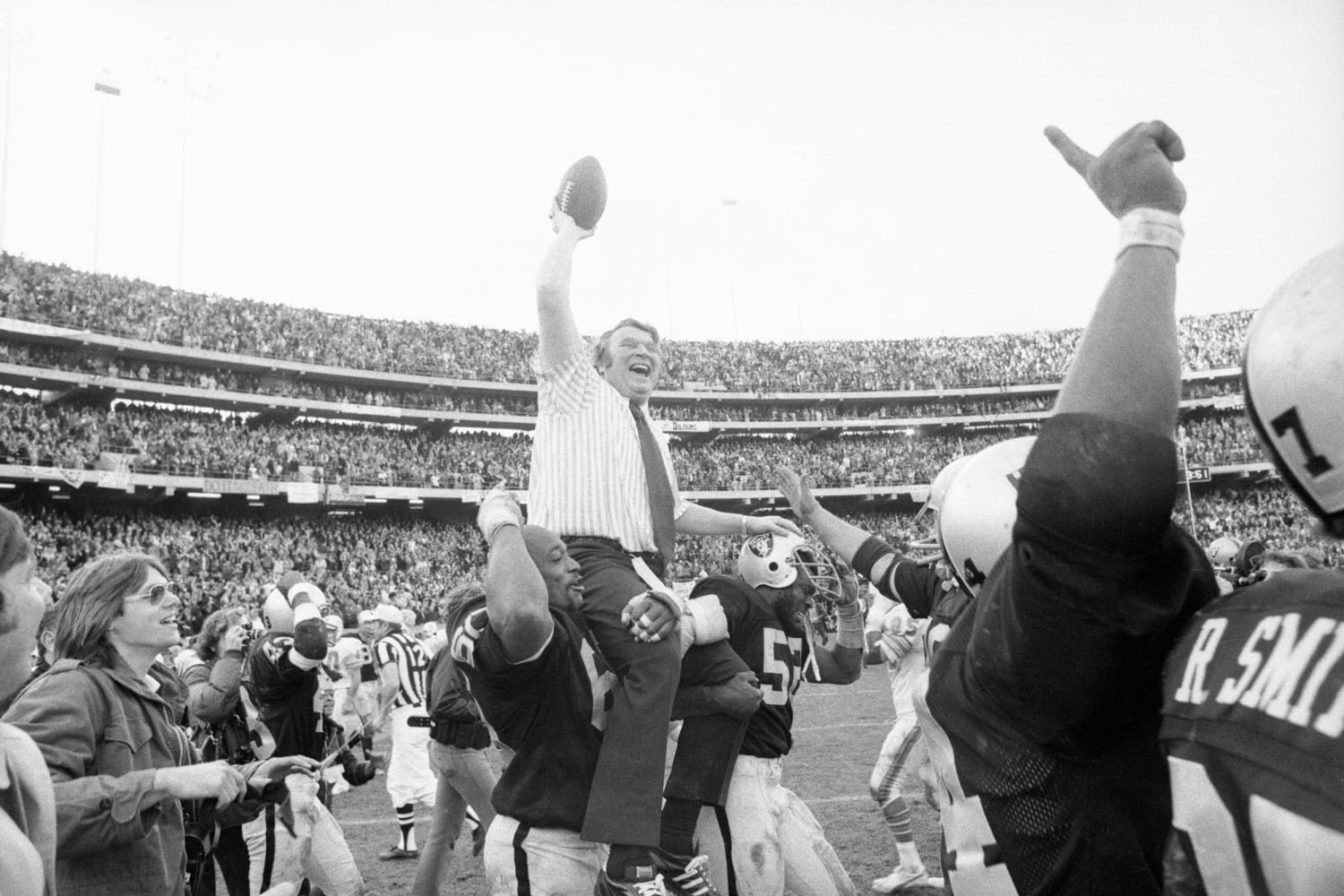 John Madden, the Super Bowl-winning coach of the Raiders and legendary NFL broadcaster, died unexpectedly Tuesday morning, the league announced Wednesday. He was 85.
Madden was one of the most recognizable faces of football during his broadcasting career, and lent his name to the wildly successful NFL video game series.
"On behalf of the entire NFL family, we extend our condolences to Virginia, Mike, Joe and their families," NFL Commissioner Roger Goodell said in a statement.
Madden was hired as the Oakland Raiders' head coach when he was 32. During his tenure from 1969 to 1978 the team never had a losing season. His team had a 103-32-7 regular season record over 10 seasons.
The Raiders made it to the playoffs eight times in all, and won Super Bowl XI in 1977, after the 1976 season.
He was also color commentator for CBS, Fox, ABC's "Monday Night Football" and NBC's "Sunday Night Football." He announced his retirement from broadcasting in 2009 after 30 years.
"Nobody loved football more than Coach. He was football. He was an incredible sounding board to me and so many others," Goodell said in the statement. "There will never be another John Madden, and we will forever be indebted to him for all he did to make football and the NFL what it is today."
In his broadcasting career, Madden was known for phrases like "boom!" and a down-to-earth style and ability to explain a complicated game in terms anyone could understand.
"No one has made the sport more interesting, more relevant and more enjoyable to watch and listen to than John," NBC play-by-play announcer Al Michaels said at the time of Madden's retirement.
The Raiders, now in Las Vegas, in a statement Tuesday said that few people were more responsible for the popularity of professional football as Madden.
In 2006, Madden was inducted into the Pro Football Hall of Fame.
"A brilliant coach. A loyal and trusted friend. A Raider," the team said, recalling the words of team owner Al Davis at Madden's hall of fame induction ceremony.
Survivors include his wife, Virginia, and two sons, Joseph and Michael. John and Virginia Madden's 62nd wedding anniversary was two days before his death.
"We all know him as the Hall of Fame coach of the Oakland Raiders and broadcaster who worked for every major network, but more than anything, he was a devoted husband, father and grandfather," Goodell said.
Memorial service information would be released when available, the league said. 
This is a developing story, please check back for updates.
The Associated Press contributed.