The Justice Department on Friday asked a federal appeals court to vacate an order appointing a special master to review documents seized during the FBI's search of former President Donald Trump's Florida estate — and to throw out Trump's legal challenge altogether.
In a filing to the 11th U.S. Circuit Court of Appeals, lawyers for the DOJ argued Judge Aileen Cannon "erred in ordering a special-master review" in the case and asked the court vacate her order "with instructions to dismiss Plaintiff's civil action."
The appeals court ruled in DOJ's favor on a narrower issue in the case last month, allowing the department to resume using classified documents that were recovered in its Aug. 8 search as part of its criminal investigation. The 11th Circuit also blocked the special master and Trump's lawyers from being able to review those classified documents, citing the DOJ's national security concerns.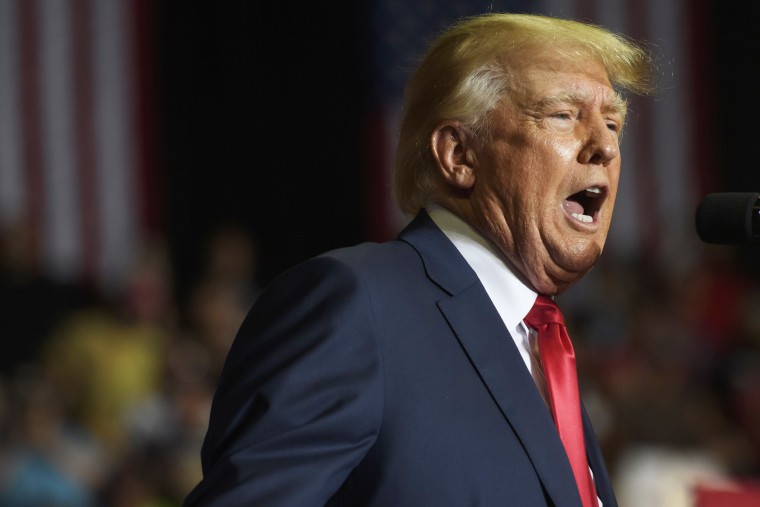 "The Court should now reverse the order in its entirety for multiple independent reasons," the Friday filing said, calling Cannon's rule in the case "unprecedented."
Cannon also "erred in ordering a special-master review for claims of executive and attorney-client privilege and enjoining the government's use of the seized records in the meantime. Plaintiff has no basis to assert executive privilege to preclude review of Executive Branch documents by 'the very Executive Branch in whose name the privilege is invoked,'" the filing said.
The Justice Department also said that Trump's team has not provided any evidence the documents were wrongly seized or that the former president has any need for their return.
"The uncontested record demonstrates that the search was conducted in full accordance with a judicially authorized warrant, and there has been no violation of Plaintiff's rights—let alone a 'callous disregard' for them. Plaintiff has failed to meet his burden in establishing any need for the seized records—indeed, a substantial number of them are not even his—or in establishing any irreparable injury in their absence," the filing said.
Trump's team is scheduled to file its response in the case on Nov. 10.
The U.S. Supreme Court on Thursday declined to hear Trump's appeal of a part of the 11th Circuit's earlier ruling. Trump's team had sought to allow the special master, federal Judge Raymond Dearie, to review the more than 100 documents taken from Mar-a-Lago that were marked classified.