New South Wales
Premier Dominic Perrottet has outlined the steps the state will take to make sure children can return to school "safely" on the first day of term.
Rapid antigen tests and masks will play a crucial role in the plan.
"We are currently distributing (RATs) to over 3000 schools across NSW, and as well, all our early childhood education and childhood centres will be providing rapid antigen tests for teachers in those early childhood and childcare settings, and in both primary and secondary school, two rapid antigen tests per student per week," he said.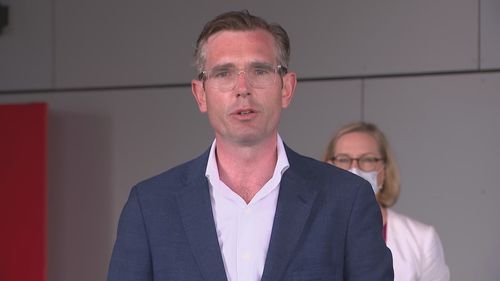 Education Minister Sarah Mitchell said schools would be in touch with parents about how to collect their testing kits.
Students and staff are asked to test before they come back to school on Friday, January 28.
Twice-weekly testing will also be carried out for the first four weeks of term.
More than four million have been distributed to 3000 schools across the state, with more to come.
"If you happen to get a positive test, you need to let your principal no that you have tested positive to COVID," Ms Mitchell said.
"You also need to let New South Wales Health node through the service New South Wales Health app, the way you would report any other positive rapid antigen test result, and of course quality health advice in terms of your isolation."
Ms Mitchell said schools would no longer close when there was a positive COVID-19 case in the community, and contact tracing would not be carried out.
"For our students who are home because they have COVID or they might be a household contact, we will of course a lot of material available to support you learning from home for week, if you need to," she said.
The online learning hub will be available in these circumstances.
Masks will also be mandatory for teachers and secondary school students, while they are "highly recommended" for students in Year Three and above.
More than eight million have been distributed throughout the state's schools.
Visits to schools will be limited, and COVID-19 safety plans will be in place for excursions, music and other activities.
"Many activities will be able to go ahead, things like music, sport, assemblies, excursions and camps, again in a COVID-smart way, based on appropriate risk settings, parental consent and some of the measures that our school communities and families are familiar with," Ms Mitchell said.
Chief Health Officer Dr Kerry Chant said children with COVID-19 symptoms should not be sent to school.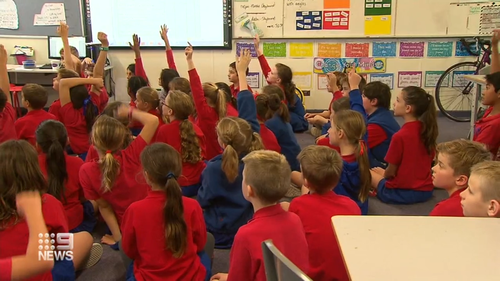 "Instead, get them tested, and even if they have a negative test on the first day, please keep them home and do a repeat test, and only send them back if there is an alternate diagnosis," Dr Chant said.
"So for instance, if they have hayfever and you are clear that is the cause."
Dr Chant said there was likely to be some COVID-19 transmission in schools, but that there would be a range of protections in place.
Parents who have a child starting school this year will be able to attend the first day of kindergarten, Ms Mitchell said.
"It is a significant day in your child's life and we want to make it as normal as possible for you," she said.
Staff at early childhood learning centres will also be provided with rapid antigen tests for twice-weekly testing.
Hospitalisations see slight drop in NSW
NSW has recorded 20,324 new
COVID-19
cases and 34 deaths in the 24 hours to 8pm last night.
Of the new cases, 13,620 were from PCR tests, and 6704 from rapid antigen tests, with 6165 of those dating from the past seven days.
There are 2712 people in hospital, down from 2762 yesterday.
There are 189 patients in intensive care, down from 204 yesterday.
Of the 34 people who died, one person was aged in their 40s, five people were aged in their 50s, five people were aged in their 60s, nine people were aged in the 70s, 10 people were aged in their 80s, and four people were aged in their 90s.
Chief Health Officer Dr Kerry Chant said two had received three doses of the COVID-19 vaccine, 23 had received two doses, three people had received one dose, and six people were not vaccinated.
In the past few days, case numbers have trended downwards in NSW, with some health experts suggesting the Omicron wave has already peaked in the state.
NSW reported 20,148 new infections and 30 deaths yesterday.
Mr Perrottet repeated yesterday the state is "tracking below" in ICU presentations in comparison to predictions made in modelling.
He said many of the people in ICU are unvaccinated, and called for NSW residents to get vaccinated.
"Close to 50 per cent of people in ICU are unvaccinated," he said.
"The facts and evidence speak for itself."