More than 30 people have been fined for breaking coronavirus rules after attending a church service in a Sydney
COVID-19
hotspot.
Police were called to the Christ Embassy church in Blacktown at 7.30pm last night after a tip-off was made to Crime Stoppers.
When officers arrived, they found a group of approximately 60 adults and children inside the building, participating in a sermon. Around $35,000 in fines were handed out.
People had travelled from across Sydney's west, police said, including Canterbury-Bankstown, Fairfield and Liverpool.
Thirty adults were fined $1000, and the church was fined $5000.
Police said there was also no QR code check in system being used by the church.
Under current COVID-19 restrictions, churches can't open to members of the public except to hold a funeral service or memorial service. A place of worship can host livestream services.
Epidemiologist Mary-Louise McLaws said the illegal gathering posed "an enormous risk".
"Indoor transmission is higher risk than outdoor transmission," Professor McLaws told Today.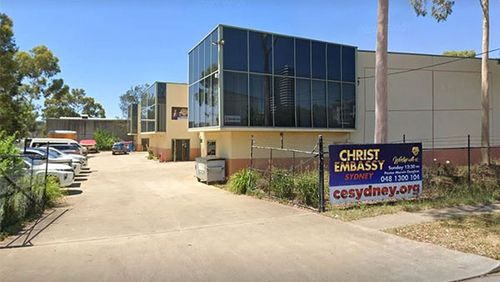 "They may have had all the windows closed. The air flow change would have been minimal.
"Therefore, if there was one person with infection, particularly Delta, it now has five. It can go through a group very fast.
"Then they could have gone out to others and infected others."
The breach comes as millions of people in Sydney's hotspot suburbs prepare to be living under a curfew for the first time.
From midnight tonight, a tightened stay at home order came into place across 12 local government areas of concern in Greater 
Sydney
.
From 9pm until 5am, residents in these areas must stay at home unless they are an authorised worker, have an emergency or need medical care.
Yesterday NSW recorded 830 cases – the highest daily number for any state or territory since the onset of the pandemic in Australia.