THERE'S nothing anyone can say that would make Poonam Singh change her mind about singing and performing because she knows all too well that she has exactly what it takes to succeed and make it big in the entertainment arena.
Even with all of the hate speech and negativity that she constantly has to deal with, Poonam chooses not to dedicate any of her energy to such.
She cannot help but notice all the love and positivity that she's been getting from her New York fans, especially since the launch of her new 'Sick and Tired' music video last Friday.
"I look at everything positively, but at the end of the day you have to be realistic and speak of the facts," she said in an interview with The Buzz this week, adding, "I find that people here (New York) support you and love your story compared to some of my Guyanese people who hate on me a lot; they say mean things about me and they continue to do that."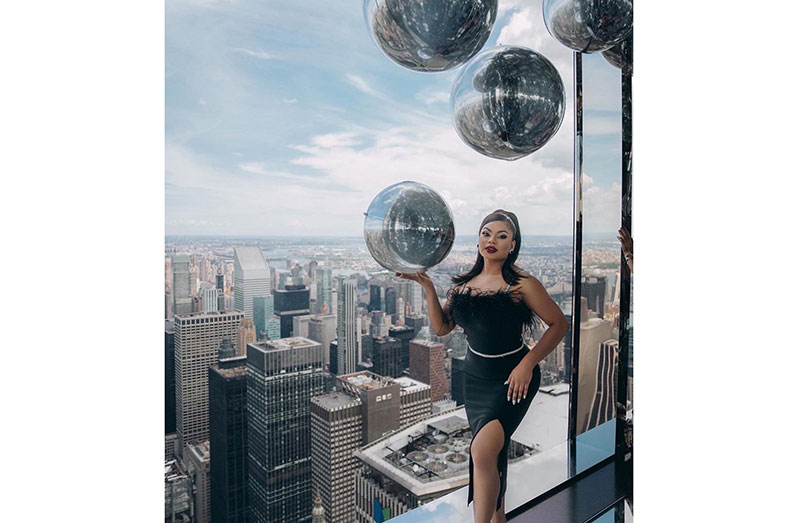 It doesn't stop Poonam from spreading her wings though. At the moment, she's busy carving out her place in the New York market with the kind of support that makes her believe that there's indeed a space for her there.
"Right now, I am trying to promote myself internationally. I'm in New York and will be here for most of the time. I feel like I've conquered Guyana and did the best that I could've done, so now I am spreading my wings and trying to break into the US market," she expressed.
In fact, Poonam is currently working out a deal with Wealth Nation, a record label that has Sony as its parent company.
With plans to work on a full album, Poonam has seen the wisdom in putting out singles for now as she works on building her name in the overseas industry.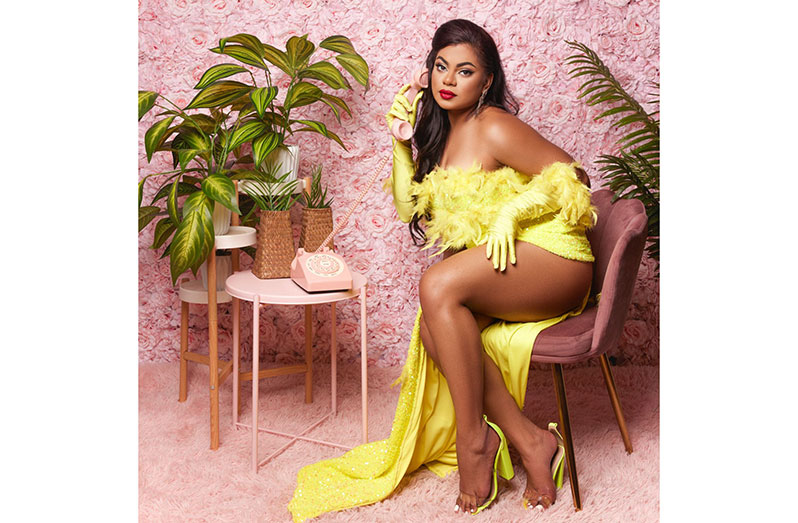 Speaking a little about her most recent release, Poonam started by saying that the 'Sick and Tired' lyrics are based on someone else's experience.
She usually gains inspiration for her songs through listening to other people's stories.
"I love writing songs from what others share with me because my life is not that exciting," she joked.
The music video, which is her first to be shot in New York City, tells the story of a woman who is tired doing her best for a guy who is full of himself, indecisive and is in multiple relationships. She decides to stop being the woman he wishes her to be and, instead, use all of her energy to follow her dreams.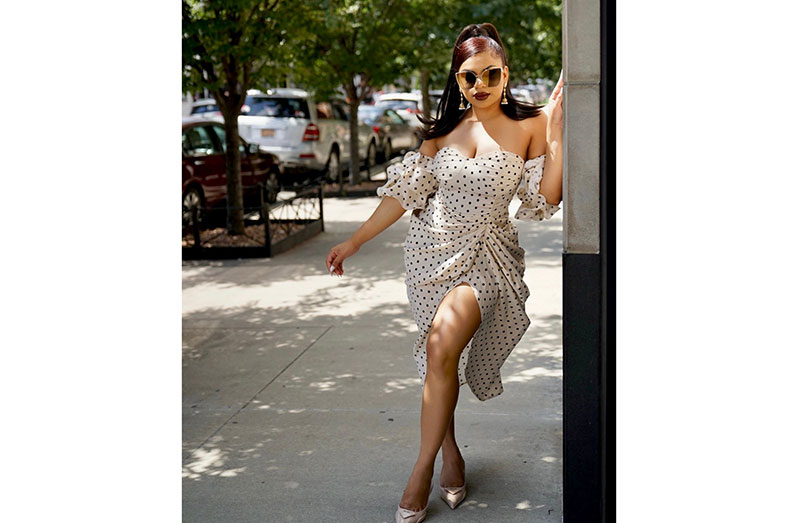 If you're thinking that at the end of the video Poonam poisoned the fellow before leaving him, you're wrong!
"She did put something in his drink because he always comes home and bosses her around and tell her to cook and do stuff for him while he just sits there and watches TV. A lot of people think that she poisoned him, but she didn't; she just put something to knock him out so that he can fall asleep and she can leave. It was hard for her to leave because he was always around," Poonam clarified.
"This is something that my producer/director and I came up with for fun; it was spontaneous. Nobody was harmed in making the video," she again joked, adding, "Sometimes it's good to be creative and to put a twist on things."
Poonam is grateful to those Guyanese fans who support her unconditionally.
"I always have so much respect for them. I also wish the people who hate on me well, because I don't believe in giving energy to any kind of negativity," she said.