An aide to Russian President Vladimir Putin touted a new "world majority" of nations offering an alternative to the current global balance of power.
Yury Ushakov's remarks come as the Russia-Ukraine war continues to shape international dynamics. Most of the Western world, including the United States and much of Europe, has condemned Putin's invasion of Ukraine, citing concerns about a lack of justification and alleged human rights violations.
Still, Russia has still received some support from powerful nations including China and Iran, which has reportedly supplied them with drones to boost their faltering invasion. These partnerships unite countries that have opposed the substantial influence of the U.S. and other Western nations in international affairs.
Ushakov's recent remarks could indicate that Russia now sees these strategic alliances as part of a growing global majority. However, Western influence remains powerful, as bodies such as the North Atlantic Treaty Organization (NATO) and the United Nations wield considerable power in global politics.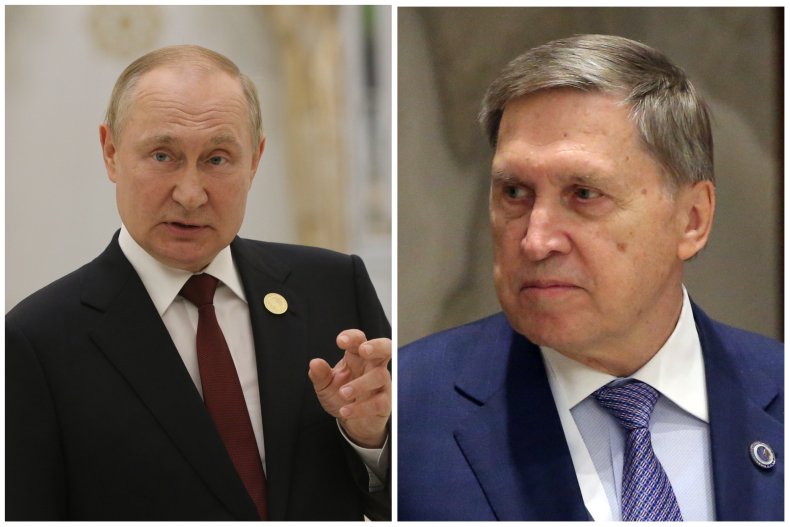 Without naming specific allies, Ushakov highlighted this new "majority" during a speech before the Primakov Readings, an international summit featuring politicians, diplomats and economists, in Moscow on Tuesday, according to Russian state media TASS.
"[You] can already say that a new powerful, constructive force is taking shape on Eurasian soil, what can be called the world majority, which defends just and universal principles and approaches," he said.
He continued to describe these principles as a rejection of neocolonialism or international rules and norms "determined by whoever," a jab at the Western rules-based order which largely dictates international affairs. Because of this rejection, Ushakov said he believes this new order is also "consistent" with the interests of African and Latin American nations, according to TASS.
Ushakov did not elaborate on which countries are part of this majority, as well as how it would change global affairs beyond opposition of Western influence.
His remarks echo previous rhetoric from Russian officials, who frequently target the West. Amid the conflict with Ukraine, many Western nations have provided Ukraine with military and economic assistance while issuing sanctions against Russia's economy in hopes of weakening its ability to carry out the invasion.
Putin and other Russian officials have long taken issue with what they view as Western influence encroaching into their Eastern European neighbors, including Ukraine. In the months prior to the invasion, Putin spoke out against Ukraine's potential bid to join NATO.
However, some experts see the Russia-Ukraine war as only further strengthening the Western coalition.
Two European countries—Sweden and Finland, which shares a border with Russia—have made efforts to join NATO since the invasion began and are awaiting approval from only two other member states, Turkey and Hungary. Ukraine has requested fast-tracked membership, but some member states still see corruption in Kyiv as restricting them from joining.
Russian officials recently indicated that they see opportunity to expand their influence in Africa amid a potential collapse in colonial influence.
Newsweek reached out to Russia's Foreign Affairs Ministry for comment.